Residents of the villages located in the Bartang Valley in Gorno-Badakhshan Autonomous Region (GBAO) of Tajikistan have been isolated from the rest of the country by ample amounts of snows and avalanches. Roads between Bartang villages and Rushan, the district centre, and Khorog, the regional centre, are closed due to potential avalanche risks, Ozodi [the Tajik service of RFE/RL] reports. The village residents are unable to travel to said towns to procure foods at this time.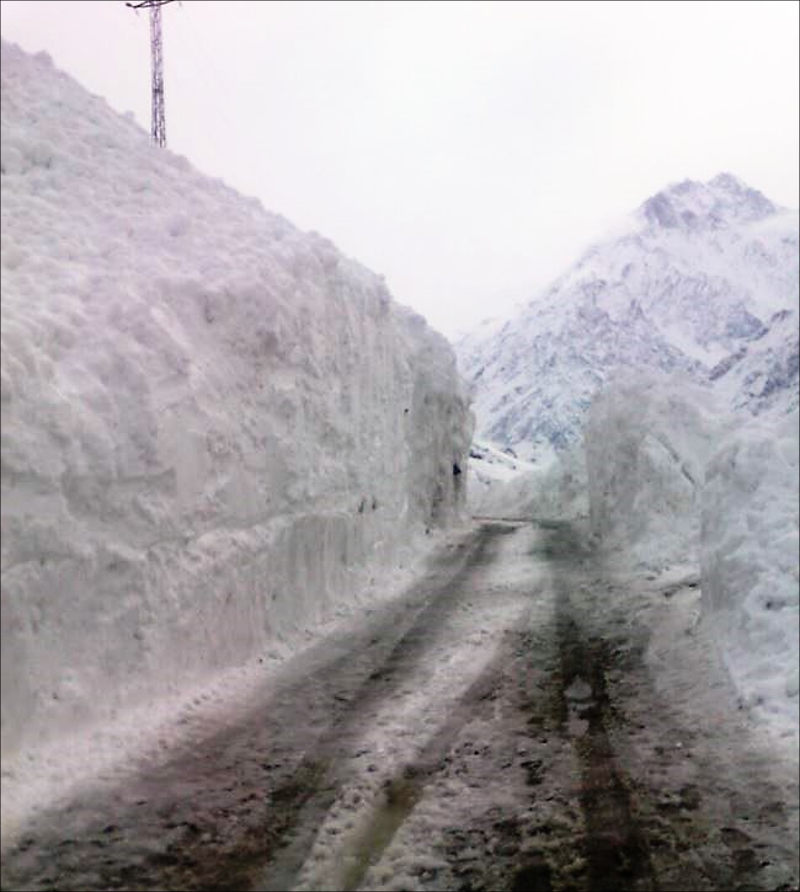 Snow piles cut through to make roads. Photo courtesy of Radio Ozodi

The only small hydropower station that provides electricity to the large Savnob community is now out of order. Several days ago, avalanches blocked a water channel in the village of Pasor, thereby blocking water from reaching the hydropower station and brought it to standstill. This resulted in the loss of electricity and heat for 137 households in Pasor, who are using candles and small size furnaces. Those with diesel-powered generators are better off—their houses are lit and TV sets are on. Electricity is only available in four villages in the Savnob community, which is made up of some 3,000 residents in 10 villages.
Despite strong colds, local residents have been cleaning the channel with simplest tools as picks and shovels for the last four days. About a kilometre long stretch must be cleaned.
"The HPP has not been working for five days. Experts from the Pamir Energy Company called me and said people need to remove snow piles from the channel. Maybe people will be able to clean it up, but the roads are still inaccessible and we don't know if Pamir Energy employees will be able to reach us from Rushan, the district centre," says Malabek Malabekov, the Savnob community chairman.
All schools are closed in Rushan District due to the lack of electricity and inclement weather conditions.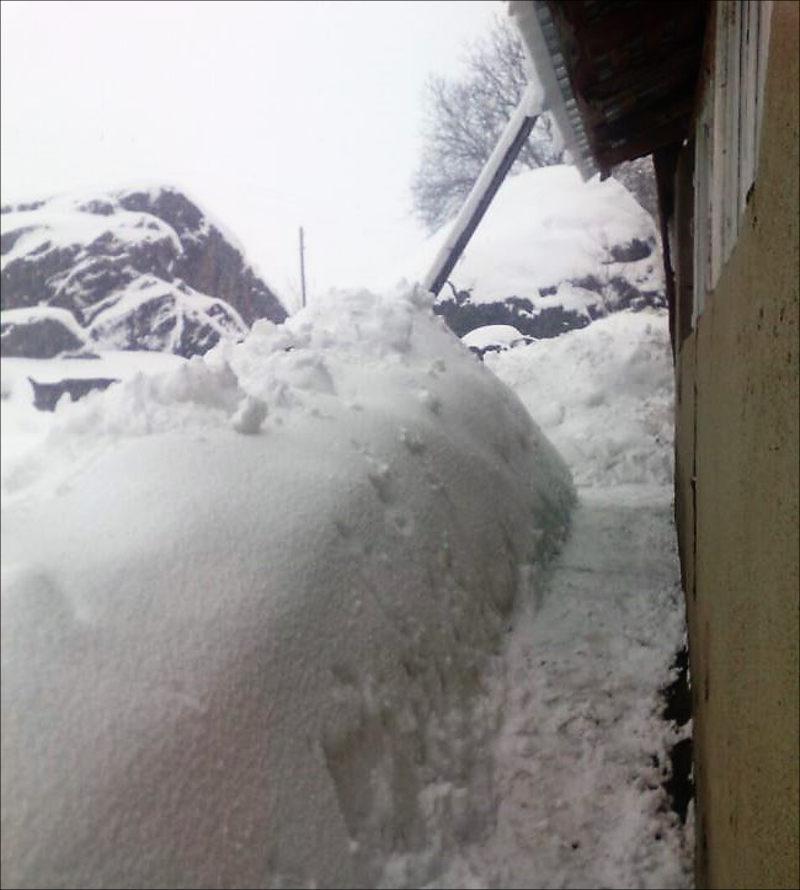 Ample precipitations caused school closures

According to local residents, the lack of electricity is not the worst trouble. They are more worried by closed and inaccessible roads as the staples are dwindling day by day. However, Dodkhudo Saynakov, the head of the Rushan District administration's apparatus, claims there is a [sufficient] reserve of staples in Bartang.
"Given than roads are closed in winter, the state agency of material reserves delivered a batch of staples to the Bartang Valley back in November," he says.
Mr Malabekov also says there is no shortage of staples—oil, pasta, flour and rice—in his community: "Flour reserves are at 12 tonnes."