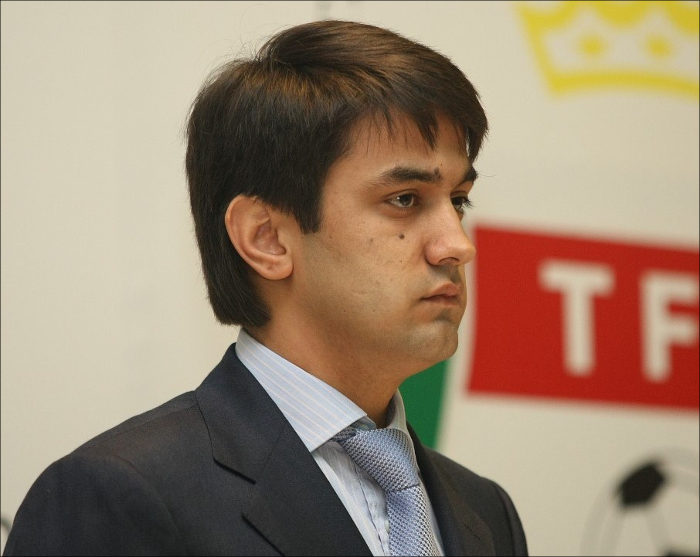 Rustam Emomali

Rustam Emomali the eldest son of Tajik President Emomali Rahmon, who had recently become Mayor of Dushanbe city, was elected today as Chairman of the Majlis (Council) of People's Deputies of the capital city. According to Ozodi (Tajik service of Radio Liberty) with reference to the press service of the city administration, speaking at the council session, Rustam Emomali promised city citizens a decent life. He drew the councillors' attention to problems related to construction, water supply, garbage dumps, cleanliness of streets and sidewalks. The mayor of the capital also spoke about the need to prevent extremism among urban youth.

In early January this year Tajikistan President Emomali Rahmon dismissed Mayor of Dushanbe Mahmadsaid Ubaidulloyev, who led the city administration for almost 20 years. Then he appointed Rustam Emomali to this post. The eldest son of the head of state headed the Anti-Corruption Agency of Tajikistan prior to mayoral assignment. In early April Rustam Emomali won in the mid-term elections to the deputies of the Majlis of the city.

At a meeting with the new leadership of the capital on 15 February 2017, Emomali Rahmon gave his son advice on how to manage the city and treat people. Turning to Rustam Emomali, the head of state, in particular, said:

'Be always demanding, monitor the fulfilment of your instructions.'

'You are well-off, no one dares to pressure you, no one can tell you who to hire.'

'Cut prices for the people. Provide them with decent work, transportation and electricity.'

'Never be rude to your subordinates. Talk to them in a civilised manner.'

'Do not dine in the houses of businessmen. Do not go to restaurants. Go to the homes of veterans, workers and widows. They will be happy to treat you to the best that they have hidden in chests. They will consider it an honour to welcome the chairman of the city. "