President of Kazakhstan Nursultan Nazarbayev has proposed to work out a ban on short trousers and beard as well as niqabs and hijabs (Muslim scarves) at the legislative level stressing that these clothing do not correspond to the traditions of people inhabiting the country during a meeting with representatives of the Clerical Directorate of Muslims (CDM) held in Astana on 19 April.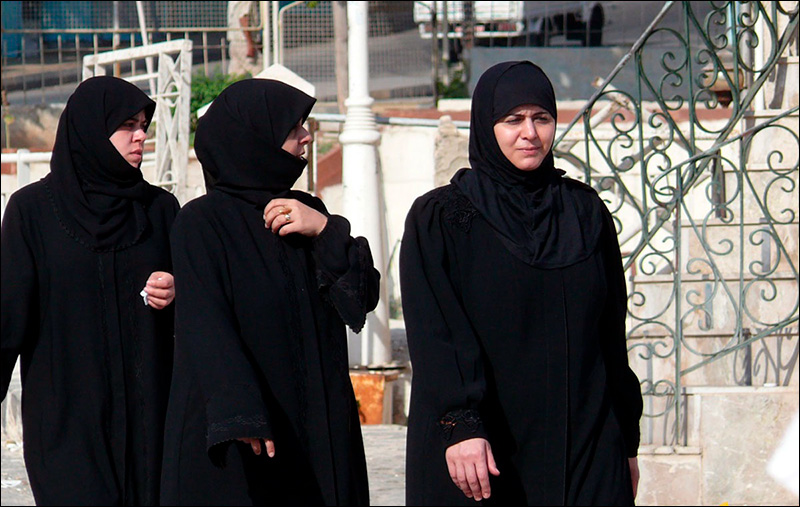 'As a result of illiteracy, our young people let grow their beards and cut their pants. A number of Kazakh girls completely covering themselves with black clothes increases. This neither corresponds to our traditions nor our people. It is necessary to work out the ban at the legislative level. Kazakhs wear black clothes during mourning time', the official website of the President of Kazakhstan Akorda.Kz quotes Nursultan Nazarbayev.
Mr Nazarbayev remarked that Kazakhstani Muslims are adherents of the traditional Hanafi mazhab (one of the four legal schools in Sunni Islam, officially recognised in Kazakhstan – 'Fergana' note), and stated the need for training specialists who are skilled to explain the basics of this trend of Islam.
'There are 3,800 imams in the CDM at present. Half of them passed courses increasing religious literacy. But it should be noted that this is not enough. We need to understand how we will raise the level of knowledge of the imams and specialists working in this field. Only an educated imam can enlighten correctly. He must have knowledge of his religion, he needs to study the characteristics of other religions, and also have other knowledge. Imams should become ideologists with oratory skills and knowledge in human psychology', the president emphasised.
Social networks immediately reacted to Nazarbayev's proposals, but not with approval or condemnation, but with the assumption that the authorities are likely to subject people wearing Muslim clothes to persecution. A similar situation has already been observed in 2011, when in Kazakhstan prayer rooms, that could be found even in state institutions, were prohibited at the legislative level everywhere.