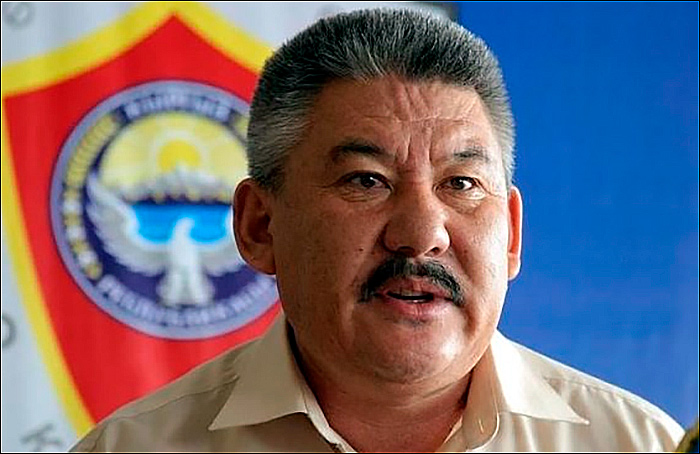 Azimbek Beknazarov

On 5 September, the State National Security Committee (GKNB) started criminal proceedings against the registered candidate for the presidency of Kyrgyzstan, Azimbek Beknazarov, basing on the fact of deliberately giving false testimony, Kaktus.media reports referring the GKNB press centre.

According to GKNB, the General Prosecutor's Office handed the special service an audio recording of the conversation between Beknazarov and one of Ata-Jurt party leaders Kamchibek Tashiev, where the first "publicly says that he gave false testimony at the trial in favour of Omurbek Tekebaev."

Also, GKNB informs that the head of the project information site comment.kg Raushan Aitkulova submitted them "a video recording of her conversation with Beknazarov, where the latter admitted that during the interrogation in court he had given knowingly false testimony in favour of Tekebayev. At the same time, Beknazarov reports that Tekebayev and other supporters of the Ata Meken party, being members of the interim government in 2010, 'intervened' in the activities of the cellular MegaCom company to gain control."

The results of the study said that it identified the voice on the audio recordings posted on the Internet and the video recorded by Aitkulova to Beknazarov, while there are no signs of editing and no changes. GKNB is investigating the fact.

Azimbek Beknazarov is a former deputy prime minister of the interim government of Kyrgyzstan. The Central Election Commission registered him as a presidential candidate on 2 September.

The court sentenced the leader of the Ata Meken party Omurbek Tekebayev on 16 August to eight years of imprisonment with confiscation of property - on charges of corruption. He also intended to participate in the presidential race.

By 5 September, the Central Election Commission registered six candidates for the presidency. In total, 59 people announced their desire to become a candidate, of which political parties nominated 11. The registration process will end on 10 September.