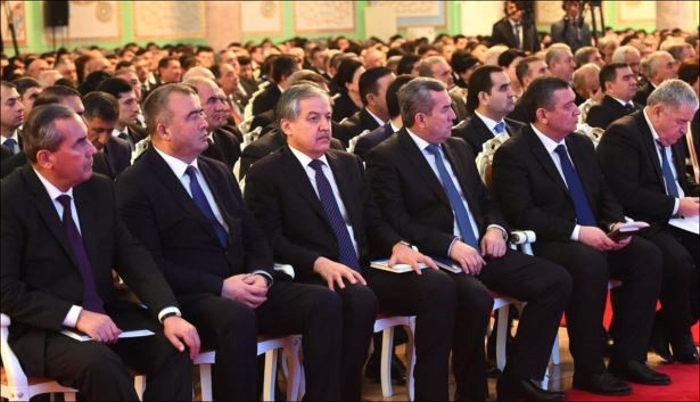 Tajikistan adopts a new Code of Ethics for civil servants. President Emomali Rahmon signed it on 11 August but only recently it became available to the media. The provisions of the Code apply to political and administrative employees holding positions in government authorities of the civil service system and self-government bodies of settlements and villages.

The Code requires civil servants to refrain from using their official status, manifestations of personal greed and show-off at while out in public; using no official car for personal interests and the interests of family members; to prevent corruption, including familial, parochialism and patronage, while selecting and placing personnel in government agencies, Asia-Plus news agency reports.

Some certain provisions of the Code draw focus, apparently limiting some of the rights of civil servants, in particular, the right to freedom of speech and expression. So, according to its norms, public servants should not "disseminate information about decisions or orders of officials or state body in which he works, as well as incomplete and false information, or strive to get access to information that is not within their competence." Thus, the authorities deprive the public of the important right - to receive information about documents and decisions of state bodies preparing for adoption.

Besides, the Code stipulates that civil servants "should not express their opinion on issues of state policy and performance if it:

- does not correspond to the main directions of state policy;

- disseminates official information that is not permitted for publication or is a state and other legally protected secret;

- contains unethical statements about state officials.

In other words, the Code prohibits civil servants to express criticism and alternative proposals that are contrary to the state's policy, increasing their self-censorship and depriving them of any innovative initiatives, punishing it.

The civil servant ethics commission will control compliance with the Code in each state body, while the president and the government of Tajikistan will consider materials about violation of the Code's rules regarding political civil servants and civil servants of the highest category.