The appeals court of Moscow reversed the first court decision to extradite Ravshan Rakhimov, a 37-year-old Uzbek citizen, to his homeland. Right after the hearing, favourable for Rakhimov, the police apprehended him in the court house, Open Russia reports referring Svetlana Gannushkina, chair of the Civic Assistance human rights organisation representing Rakhimov.
According to Gannushkina, on 7 September, the court granted the complaint of "Civic Assistance", quashed the prosecutor's decision on extraditing Ravshan founding it illegal. Uzbekistan seeks Rakhimov under the charge of organising a criminal community.
"Nevertheless, a man simply did not come out the court house. It [court] decided to release him immediately, but they [police officers] took him to process documents to the police, after which he disappeared. We found him only today [8 September] at the police station, where our lawyer is now. Ravshan has a leg broken; police say that he allegedly resisted, and in every possible way [they] do not allow a lawyer to defend him. As far as I know, [they] will take him to court," said Gannushkina.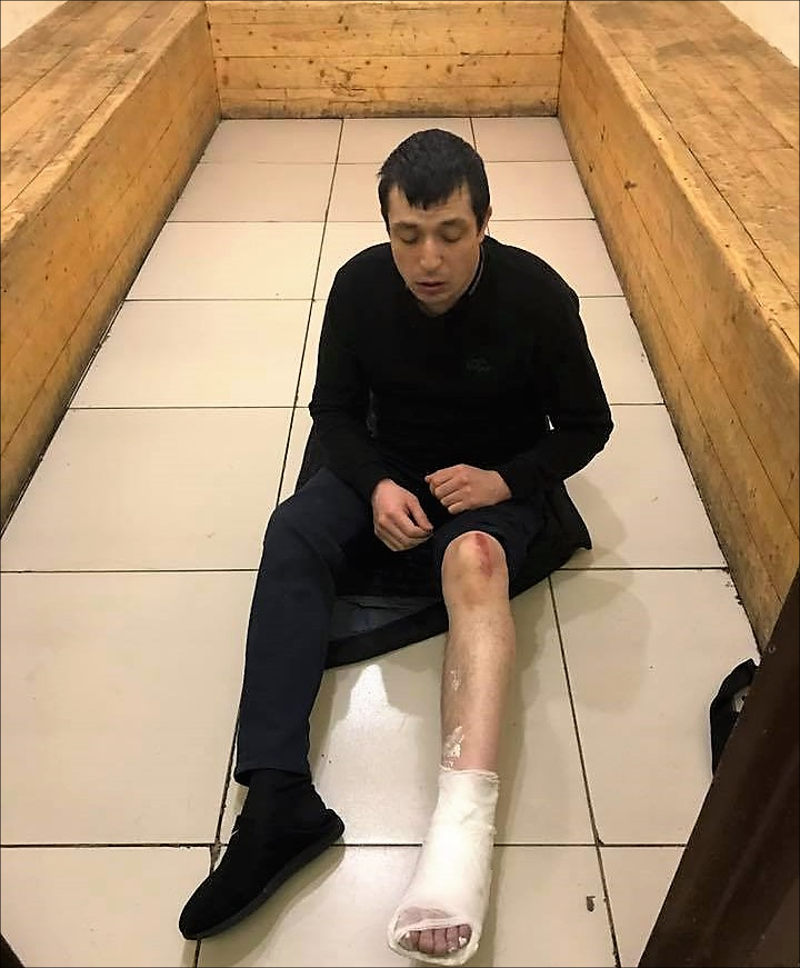 Rakhimov with a broken leg in the Otradnoe police station of Moscow

On her Facebook page, lawyer Roza Magomedova specified that police detained her client allegedly for "violation of the rules for entry into the Russian Federation by a foreign citizen or a stateless person or a residence in the Russian Federation" and is in the Otradnoe police station. "He broke his leg trying to escape. I'm not even talking about they did not give him food or drink," she wrote.