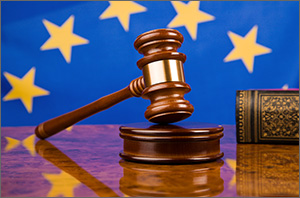 The European Court of Human Rights (ECtHR) has ordered Russian authorities to pay 37-year-old Tajik citizen K.I. (undisclosed name) compensation of 4,000 Euros for violation of his rights.

In its decision, the court also demanded that Russia renounce the extradition of K.I. to his homeland, where he is accused of membership in the banned Islamic Movement of Uzbekistan (IMU) and may be subjected to torture, Ozodi Radio (the Tajik service of Radio Liberty) reports.

"In general, we agree with the decision of the court, although the amount of compensation does not correspond with the moral damage our client sustained. When establishing the amount of compensation awarded, ECtHR does not take into account the circumstances that K.I. experienced for almost three years behind bars in Russia," the lawyer of Tajikistan's citizen Illarion Vasiliev told the radio station, refusing to reveal the name of his client because of the threat of his kidnapping and secret transfer to Tajikistan.

The Tajik authorities had accused K.I. of membership of the IMU in 2011. He was detained in Moscow in November 2013 at the request of the Tajik special services. Until last year, he was first kept in SIZO (pre-trial investigation custody), and later detained at the centre for temporary detention of foreign citizens. According to Vasilyev, K.I. and his family have been granted permission for temporary residence in Russia at the moment.

ECtHR has more than once dealt with suits of citizens of Tajikistan against Russia. In 2016, ECtHR obliged the Russian authorities to pay 5,000 Euros to Tuichi Djuraev, one of the leaders of the Perm branch of the Union of Tajiks of Russia, and his wife Ekaterina Shalkova for illegally refusing entry to Russia.

Another Tajik citizen, Naimjon Yekubov, sued Russia for 25,000 Euros for procedural violations committed against him by Russian law enforcement agencies. He spent five years in prison on a trumped-up charge of possession and trafficking of drugs. When released in late 2014, Yekubov appealed to ECtHR, which ordered Russia to pay him the compensation.

In December 2015, ECtHR also forbid the removal of the family of Tajik citizen Zamira Suleymanova (name changed for security reasons) from Russia, who had been detained since 2006 in her homeland on suspicion of membership in the banned Hizb-ut-Tahrir organisation. Suleymanova claims that these charges are false, and her husband was forced to admit to being involved in this organisation under torture.

In 2010, Suleymanova's husband was detained in Russia, and in 2011 Zamira was detained too. However, the Prosecutor General's Office of Russia denied Tajik authorities the extradition of the Suleymanova family due to the fact that the statute of limitations on their case had passed.

Suleymanova was released, and her husband was given temporary asylum. However, Zamira was not able to obtain a similar status—the Russian migration services denied her. Having passed all the courts in Russia, she appealed to ECtHR, pointing out that without a temporary asylum she was at risk of being deported to Tajikistan.