Inmates of the prison "LA 155/8" in the village of Zarechny near Almaty have performed a song of their composition honouring the Day of the First President, which Kazakhstan celebrates on 1 December, reports Tengrinews.kz news agency.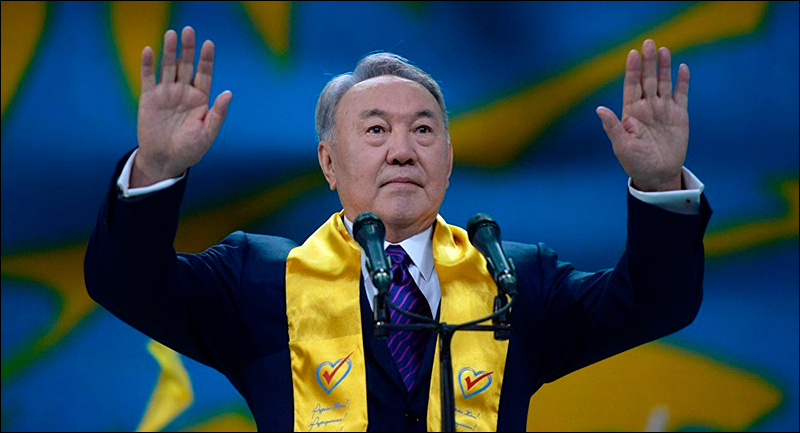 Nursultan Nazarbaev

Evgeny Khokhlov, 26, serving a sentence for the drug dealing, performed the composition called "The Banner of Our Destiny" at the concert in honour of the state holiday. The lyrics of the song were written by convicts Andrei Alimov and Mikhail Mysikov on the tune of the rock hit of the Russian "Alisa" band "Sky of the Slavs."
The lines song are following: "We are under the wing of Akorda [President's Office]. Our President is Nursultan. And the banner of our destiny is our Kazakhstan. And from the Tien Shan snows, and up to the Siberian taiga - all this is our land, all this we are."
The news report indicates that the performer of the song graduated the multi-discipline gymnasium of arts No.83 in Almaty. At the same concert, he sang one of Nursultan Nazarbayev's favourite songs "When Spring Comes."
The strict regime prison "LA 155/8" houses the inmates convicted of serious crimes. According to Marlen Zhumahanov, the prosecutor of the Seventh Department of the Prosecutor's Office of the Almaty region, 804 convicts are held there.
The law establishing the state holiday - the Day of the First President of Kazakhstan - was adopted in 2011. Thus, the authorities perpetuate the events of 1 December 1991, when as a result of the first nationwide elections Nursultan Nazarbayev gained 98.7 percent of voters' trust. The very first and so far the only president of Kazakhstan admitted that he considers this holiday "the second birthday."
This year on the eve of the Day of the First President the central Almaty street of Furmanov was renamed, it became the Nursultan Nazarbayev avenue. And the central state museum has displayed a unique exhibit - the genealogical tree of the Kazakh leader, made of gold and precious stones, according to Azattyq Radio (Kazakh service of Radio Liberty).
The upper part of the tree is made in the form of the sun, on which the names of the ancestors of Nazarbayev - Abish, Nazarbay, Koshek, Karasai, Eskozha, Shapyrashty, Baidibek are engraved.
As the museum's guide Rauziya Bildebaeva informed, Nazarbayev knows all their names since childhood. She also marked that Karasai Batyr ["Hero" in Kazakh - note by Fergana News], the great-great-grandfather of the president in the eighth generation, participated in the Jungar battles and the diplomatic mission to the Russian state with negotiations to establish good-neighbourly relations.
In total, over 700 exhibits were presented to the President's Day - books, gifts, memorable signs and so on. The exhibition will operate in the central state museum until 14 January.