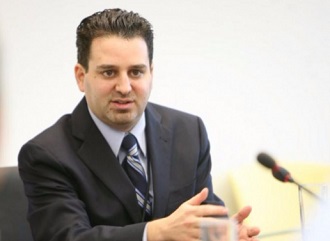 Steve Swerdlow
Human Rights Watch Central Asia researcher Steve Swerdlow says that the Uzbek President Shavkat Mirziyoyev supports the expansion of the activities of this international human rights organisation in the country. For the first time in several years, Swerdlow has given an interview to local media - "Podrobno.Uz" - on 5 December.
Human Rights Watch (HRW) has been operating in Uzbekistan since 1996, but the Supreme Court of the country granted the Ministry of Justice's claim for the liquidation of the organisation's representation in 2011. And only recently the authorities allowed the delegation of HRW to visit the country after a seven-year hiatus. According to Swerdlow, they and their colleagues saw many positive changes during this visit. The organisation hopes that the authorities will continue these undertakings.
In particular, HRW welcomes Mirziyoyev's offer to open a representation of the United Nations High Commissioner for Human Rights (who also recently visited Uzbekistan) in the country. Swerdlow also learned that citizens can now effectively solve their problems through the "virtual reception" of the president.
Besides, Swerdlow notes the release of 16 political activists from prisons in the last 14 months. Finally, according to the human rights activist, the situation in the media has improved. It is now possible to see programmes on preventing the forced labour in the cotton fields on the air of the TV channels.
Swerdlow stresses that he felt no pressure while communicating with the Uzbek authorities. "I mean nobody said - 'Steve if you want to work here, you should criticise less' - There was no interference in our work," the human rights activist explains. According to Swerdlow, he has already started to study the Uzbek language for active work in the country.
Swerdlow said that during the visit to the country, HRW representatives managed to reach an understanding with the authorities on many complex issues. "We have a dialogue with the government in connection with the term 'political prisoner' too. We understand that it is sensitive to the authorities, but we are very pleased that they have entered into a dialogue with us on such issues," he says.
The human rights activist concludes that there is hope the local office of the organisation would resume operating. According to him, now HRW, together with the Uzbek authorities, is considering how to legally register it against the backdrop of the Supreme Court decision. "We are perhaps the first human rights organisation that used to work here and now is going to return," Swerdlow admires.
Fergana News Agency