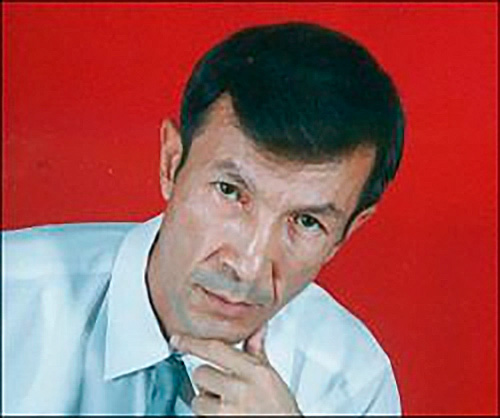 Dilmurod Sayid

Dilmurod Sayid (Saidov), a 55-year-old journalist and human rights activist, has been released on February 01 from a prison in the town of Karshi, where he served a long term, the Human Rights Society Ezgulik reports.

Sayid's brother Obid confirmed the report but there are so far no details on his conditions and the reasons for his release.

Sayid was a member of the Tashkent regional branch of Ezgulik and specialized in investigating human rights violations and corruption. He also defended the rights of farmers in the Samarkand province. His articles have been widely publicized.

After Sayid reported on the illegal confiscation of land from farmers and helped to file complaints to the authorities, law enforcement opened a criminal case against him on charges of extortion and forgery of documents.

On February 22, 2009, the journalist was arrested. A trial on his case began in June and was marred by numerous violations: important documents disappeared from the case, the judge relied on the written testimony of witnesses despite the fact that many of them withdrew their testimonies which some say was given under pressure from special services officers.

Nevertheless, on July 30, 2009, Sayid was sentenced to 12.5 years in prison. By that time he already suffered from acute tuberculosis. Motions of his lawyers to have him serve his time outside jail due to his deteriorating health were dismissed. Later, the Samarkand Provincial Court and subsequently the Supreme Court upheld the verdict.

In detention, Sayid experienced great grief when his wife and five-year-old daughter were killed in a car accident at the end of 2009.

In February of last year, it was reported that Sayid did not fall under the amnesty announced on the occasion of the 24th anniversary of the Constitution, since the special commission, having examined his case, gave no positive recommendation based on his behavior.

Later, Sayid's brother Obid talked about the deterioration of his health: "During our last meeting, I noticed that my brother lost exactly half of his weight in his first five years in prison. Besides, he is anxious about chronic tuberculosis, which he has suffered for several years. I'm tormented by the fact that my brother is in a very poor psychological state."

Human Rights Watch included Sayid in the list of journalists who were imprisoned for political reasons and insisted on his immediate release.