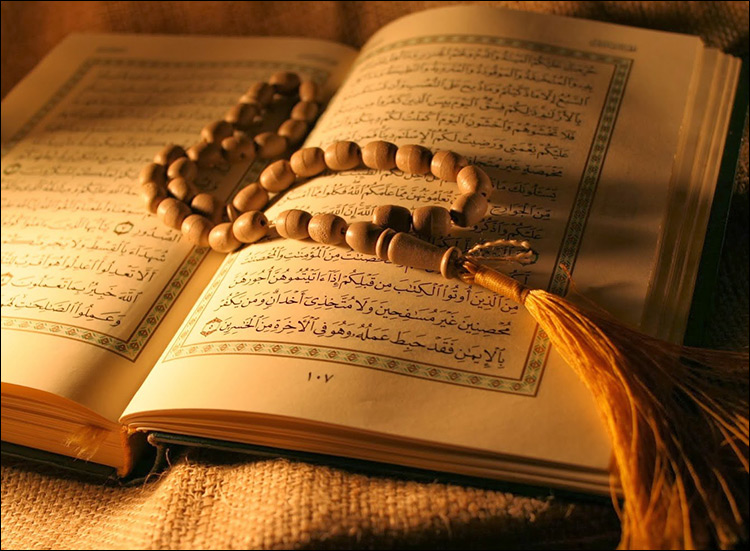 A copy of the Koran. Photo from the www.quotesofislam.com website

Over 400 citizens of Tajikistan are illegally enrolled at foreign religious institutions and the Tajik authorities are taking measures to have them return home, Sulaimon Davlatzoda, the chairperson of the State Committee for Religious Affairs and Traditions, said at a press conference in Dushanbe.

Previously, 3,694 Tajik citizens were found to have illegally studied at foreign madrasas, he added. Of these, 3,377 since returned home from Saudi Arabia, Pakistan and Iran. However, 88 of the returnees decided to leave the republic again, the news site Avesta writes.

"They came back under the pretext of being labor migrants. Some of them assert that they were working abroad while training in a religious institution at the same time. Now measures are being taken to have them return.," Davlatzoda said.

The Tajik authorities launched a campaign in 2010 to compel large numbers of students studying in madrasas in Egypt, Saudi Arabia, Iran, Pakistan and Yemen to return to Tajikistan. This new policy came about after President Emomali Rahmon's had said that many Islamic centers have an extremist orientation. Predominantly Shia Iran subsequently agreed to send Tajiks who had illegally studied in the Sunni city of Zahedan, home.

In 2017, the Committee for Religious Affairs banned people who received religious education abroad being appointed as imam-hatibs (Friday preachers) - to prevent the spread of alien Islamic movements.