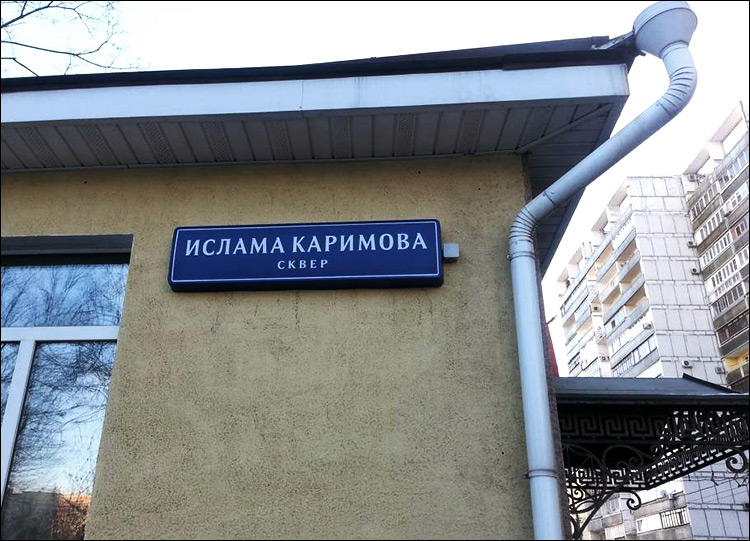 Plaque in Islam Karimov square in Moscow. Photo by Mytashkent.uz website

On February 07, Moscow's Zamoskvoretsky District Court overturned a decision of the Yakimanka District Municipal Council on calling a referendum on whether to erect a monument to the first president of Uzbekistan, Islam Karimov, in the Russian capital, Vera Leonova, a municipal councilor told Fergana News.

She added that the judge sided with the suit of the prosecutor's office, which argued that the local government is not legally competent to make decisions on monuments.

The Yakimanka District councilors, as defendants, intend to appeal this decision in a higher court. However, according to Leonova, there is no chance that their appeal will be considered in the coming month. The referendum was originally planned to be held on March 18 - the day of the Russian presidential election – in order to mobilize the necessary turnout.

In early November 2016, Moscow's Mayor Sergei Sobyanin renamed a square in Yakimanka district, located near the Uzbek embassy, consular department and guest house in recognition of the name of the first President of Uzbekistan. The Karimov monument will appear in this very square. The commission of the Moscow City Duma overseeing monumental art approved the statue on December 08, 2016.

The Republican Charitable Public Foundation named after Karimov funds all the works, including the design, manufacturing and erection of the monument, as well as the preparation of the territory around it. The founders of the foundation are the widow and the youngest daughter of Islam Karimov - Tatyana Karimova and Lola Karimova-Tillyaeva.

The famous British sculptor Paul Day was commissioned to create the monument. Uzbek political immigrants wrote an open letter calling upon the renowned artist to abandon this project.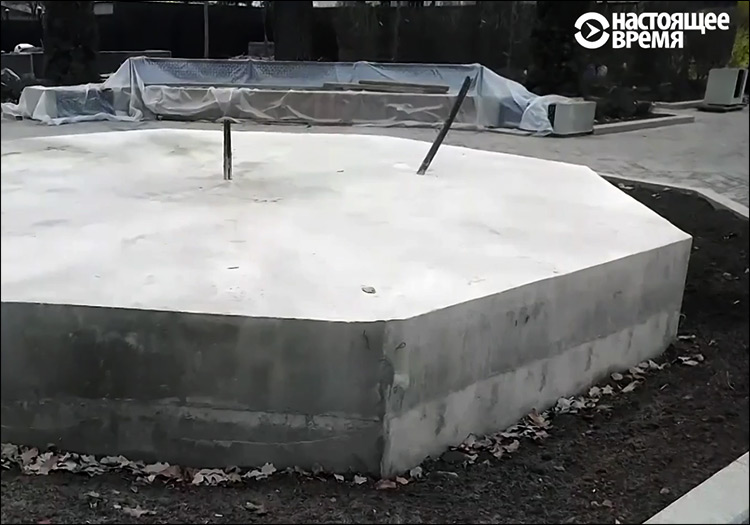 The monument site ready in the square. Frame of video by Ozodlik Radio

The authorities began developing the Islam Karimov square in the autumn; they "landscaped" it and cut down almost all the trees. Residents of Yakimanka and neighboring Zamoskvorechye expressed dissatisfaction with what was happening and appealed to the municipal councilors, who, in turn, offered to raise the issue of the monument in a local referendum.
Islam Karimov died aged 78, according to official data, on September 02, 2016, after a stroke. As President, he led Uzbekistan for more than 26 years - since March 1990.