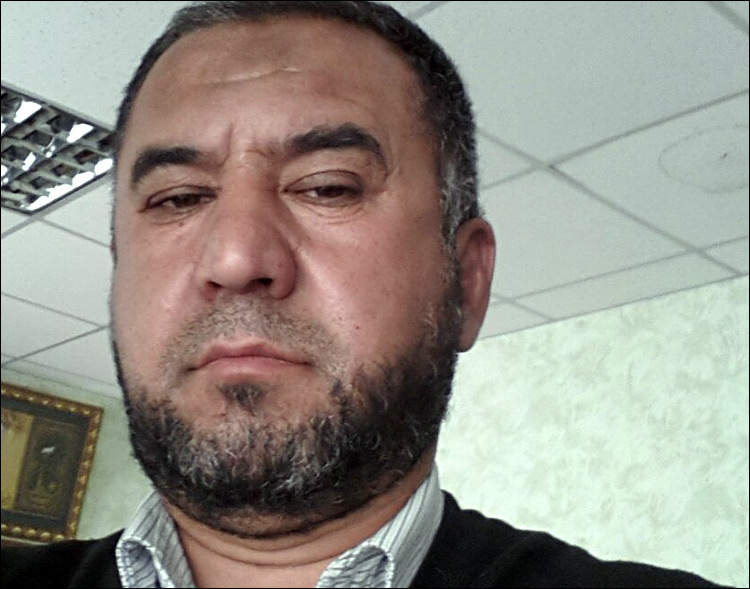 Numonjon Sharipov. Photo by Payom news

Turkey has detained Numonjon Sharipov, an activist of the Islamic Revival Party (PIVT) that is banned in Tajikistan upon request of the Tajik authorities.

The Tajik embassy in Turkey has already communicated with local law enforcement requesting to extradite Sharipov home, the news site Payom reports. Currently, Sharipov is held in the temporary detention center for foreigners in Istanbul.

Sharipov has had business in Istanbul where he ran a Tajik teahouse. He had been chairman of the revision committee of the party in the Sugd province before the PIVT's ban in Tajikistan.

Sharipov's lawyer said that his case was politically motivated in a telephone conversation with Payom news agency.

Earlier, Firdavs Holikov, a Tajik National Security officer working under diplomatic cover in the Tajik consulate in Istanbul, offered Sharipov to return to Tajikistan promising that no criminal prosecution would be undertaken against him if he came home voluntarily.

In November last year, the Greek authorities detained Mirzorakhim Kuzov (Shokhnaimi Karim), a member of PIVT, in the capital of Greece. They stopped him during passport control at the international airport of Athens at the request of Interpol. However, Greece denied Tajikistan the extradition of the opposition activist finding the warrant against him to be politically motivated and releasing him from custody.

Until September 2015, PIVT had been the only officially functioning religious party in the post-Soviet space for 16 years. In August 2015, the Ministry of Justice of Tajikistan demanded PIVT to cease its activities. And in September, the republic's authorities accused the PIVT leadership, and Muhiddin Kabiri in particular, of involvement in a military mutiny by the former deputy minister of defense of the country, Abdukhalim Nazarzoda.

The Supreme Court declared the party a terrorist organization and issued warrants for the arrest of its leadership. In June 2016, the court sentenced 14 members of the PIVT political council to various terms of imprisonment, two of them to life.

Tajikistan also put out international "wanted" notices for other PIVT activists, including the party leader Muhiddin Kabiri, who left the republic right after the parliamentary elections on March 01, 2015 - six months before the mentioned mutiny in September. Later he said that he left for fear of facing fabricated criminal case fabricated in Tajikistan.

In September 2016, the Interpol website listed the name of Kabiri as wanted when the authorities of Tajikistan accused Kabiri of organizing a criminal conspiracy. Nevertheless, the leader of the PIVT announced his intention to continue the activities of the party in exile.

Kabiri rejects all charges against PIVT and says that the September insurgency was the reason for the ban on the activities of the Islamic party.