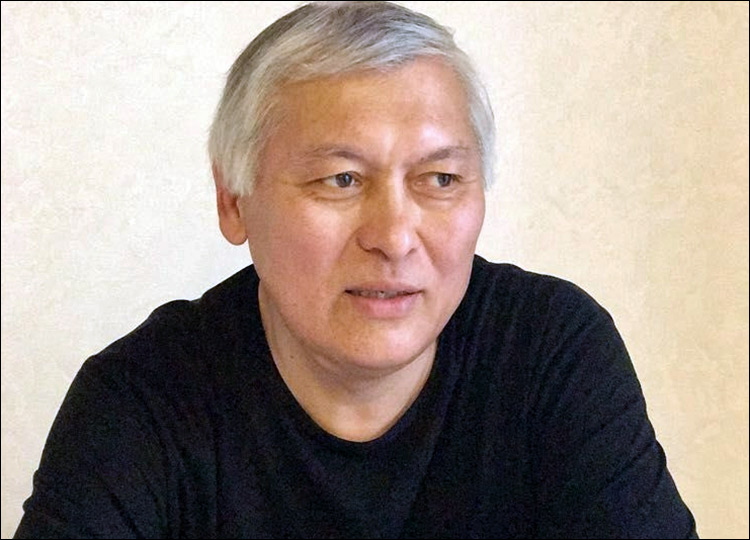 Kabay Karabekov. Photo by Knews

Kyrgyzstan's President Sooronbay Jeenbekov has withdrawn a defamation lawsuit of 5 million soms ($ 73,000) against the 24.KG, the news agency said.

Earlier, the bailiffs received a statement from Jeenbekov in which the President dropped the charges against the 24.KG news agency, indicating that he would refuse financial compensation for the alleged slander against him.

However, the head of the president's press-service, Tolgonai Stamalieva, said that Jeenbekov did not drop the same charges of damages amounting to 5 million soms against the co-defendant in the case, journalist Kabay Karabekov.

At the moment, the journalist intends to turn to the district court to allow him to pay the compensation in instalments. He is forbidden to leave the country at the request of the bailiff. Karabekov plans to challenge the verdict on the main case in the Supreme Court.

Jeenbekov sued 24.KG news agency and Karabekov for insulting his honor and dignity during his presidential campaign in September 2017. The reason for the proceedings was the publication " Visit to Sochi. Re-Explaining Kyrgyz Succession to the Kremlin" alleging close ties of the Jeenbekov brothers with radical Arab organizations.

In December 2017, the Bishkek City Court ruled in favor of Jeenbekov and ordered both 24.KG and Kabay Karabekov himself to pay Jeenbekov 5 million soms.

The previous President Almazbek Atambayev introduced the practice of suing journalists with multimillion claims earlier in Kyrgyzstan. Zanoza (now - Kaktus.media) journalists still have to pay Atambayev about $ 430,000.