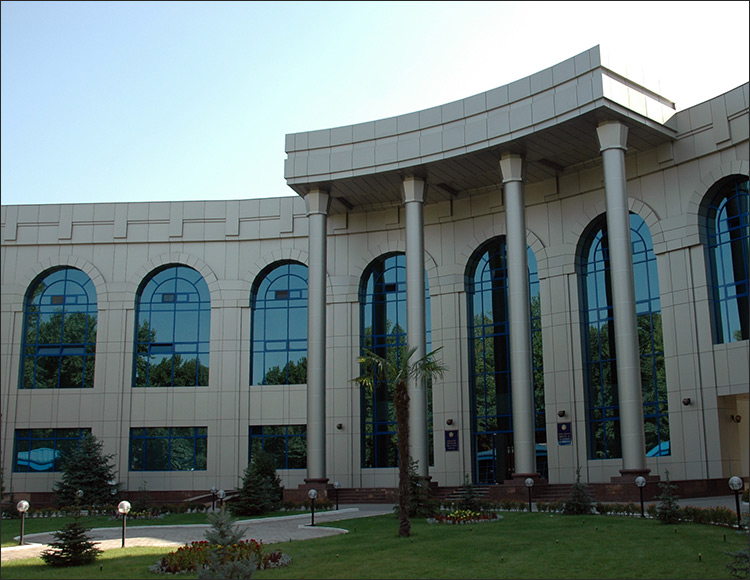 The building of the State Tax Committee of Uzbekistan. Photo from www.Nuz.uz website

Dozens of investigators of the prosecutor's office are carrying out mass searches in the State Tax Committee of Uzbekistan, reports the independent Tashkent website www.Uzmetronom.com on February 12.

Initially, 30 investigators of the prosecutor's office arrived at tax authority's headquarters, but later 65 officers were counted confiscating documents and storing them in a separate room that was then sealed.

According to the Tashkent-based website, employees of the supervisory authority are trying to find evidence of the use of criminal schemes during tax audits of entrepreneurs.

Also, the prosecutor's office wants to establish the facts on allegations that the head of the State Tax Committee was receiving bribes from other tax officials.

According to preliminary data, the damages caused by such activities is estimated at tens of millions of US dollars. It is possible that this number might multiply as the investigation proceeds.

Batyr Parpiev has led the State Tax Committee since 2004. There were reports in the media that foresaw his resignation for New Year's Eve.

Earlier, in July 2017, President Shavkat Mirziyoyev harshly criticized the tax service for illegal interference in the activities of business entities and for illegal inspections, after which a number of officials lost their posts in this authority.

Meanwhile, according to Uzmetronom.Com, the State Customs Committee is facing a similar investigation.