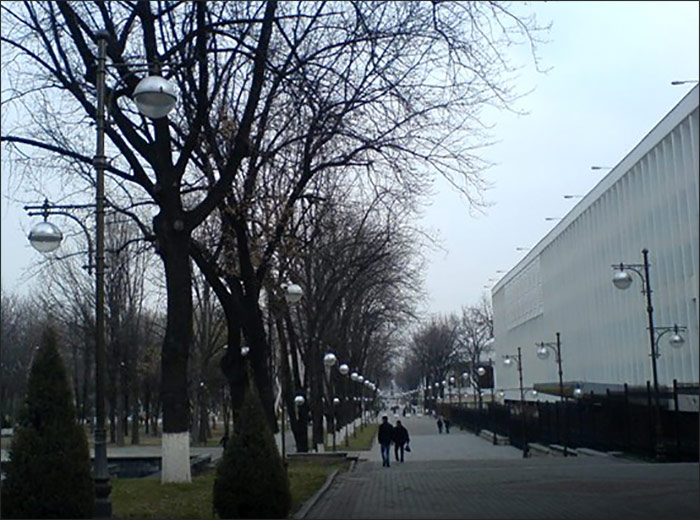 The building of the National Security Service of Uzbekistan. Photo by Kloop news agency

Officers of Uzbekistan's National Security Service (SNB) headquarters are moving from the premises located on Matbuotchilar and Sayilgoh Streets in Tashkent, the latter being unofficially called Broadway.

As the news site Uzmetronom writes, the SNB head office will be moved to a building on the outskirts of Tashkent that was commissioned on January 14 – the Day of the Defender of the Motherland.

According to Uzmetronom sources, a complex of buildings near the Broadway will be assigned to the Interior Ministry's National Guard.

Meanwhile, as Ozodlik Radio reported referring to unofficial sources, the Department for Combating Corruption and Organized Crime of SNB has been abolished.

"Its chief sits at home, officers who have worked there for 20 years were sent to retirement and the rest were just fired," one person familiar with the matter told Ozodlik Radio. The source explained that it was this particular department that had held all of Uzbekistan in a chokehold of fear, including prosecutors, ministers and other representatives of the national leadership.

[SNB symbols. Illustration by Nuz.uz] - фото

Earlier, the media reported on the withdrawal of the special forces and the President's Security Service from the structure of the SNB. The special forces are now part of the Ministry of Internal Affairs and the President's security detail will from now on directly report to the head of state.

The National Security Service was established in 1991. Its main tasks were intelligence and counterintelligence activities in the interests of Uzbekistan and the fight against organized crime.

However, as President Shavkat Mirziyoyev openly pointed out in December 2017 that the powers of the security service had been expanded to other areas without any legal basis. He also sharply criticized SNB's leadership and stressed the need to reform the special services and to adopt a law on it.

On January 31, Mirziyoyev said that the special services would be losing units that are not engaged in classic intelligence-related tasks. On the same day, the long-standing chief of the SNB, Rustam Inoyatov, was removed from office and appointed a senator, as a result of which he gained immunity.