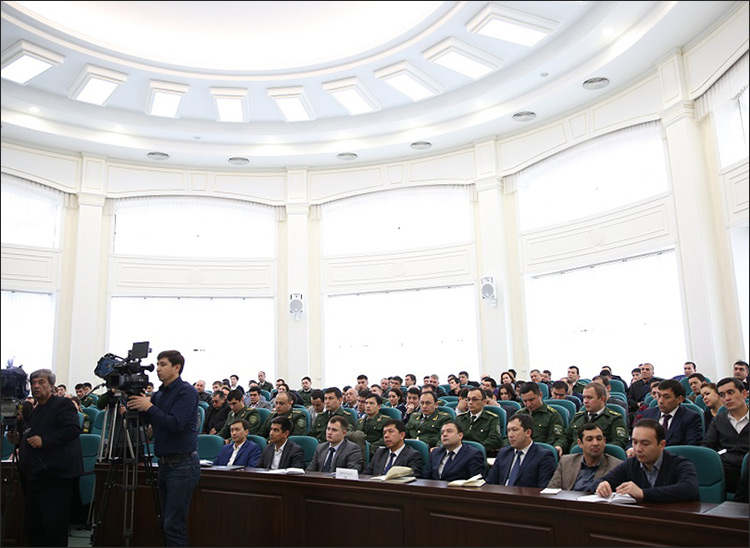 Meeting of the State Customs Committee of Uzbekistan. Photo by the press service of the Committee

Muijon Tokhiri, the chairperson of the State Customs Committee of Uzbekistan, has been dismissed from his job. Prime Minister Abdulla Aripovon announced during a video conference on February 13 that 42-year-old Murotjon Azimov was to replace him, Ozodlik reports.

The day before, the media reported that the Prosecutor's Office was conducting an extensive probe into the State Customs Committee.

Major-General Muijon Tokhiri is a career officer of the National Security Service (SNB) where he was deputy chairperson since 2011. He also served as Deputy Secretary of the National Security Council of Uzbekistan and state adviser to the president responsible for coordinating the activities of law enforcement and fiscal agencies.

He also headed the security service of the president of the country since October 2013.

Tokhiri was appointed as Chairperson of the State Customs Committee in December 2016. In this position, he replaced Zoid Dusanov, who afterwards went on to lead the Department for Combating Tax Fraud, Currency Violations and Money Laundering at the General Prosecutor's Office.

According to Ozodlik Radio, it was Tokhiri who led the search of the house of former President Karimov's oldest daughter Gulnara in 2014.

[The new head of the State Customs Service of Uzbekistan, Murodjon Azimov. Photo by Kun.uz]

Murodjon Azimov was born in 1976 in the Kashkadarya Province. He graduated from the Tashkent State Law Institute in 1998 and began his career as an investigator in the city prosecutor's office of Karshi.

All the way since 2001, he worked as a prosecutor of the Kashkadarya provincial prosecutor's office, as senior assistant to the provincial prosecutor and as head of the district prosecutor's office.

In 2014, Azimov was appointed prosecutor of Bukhara Province and in September 2016 he took over the post of Deputy Prosecutor General of Uzbekistan. He has a rank of the Major General.