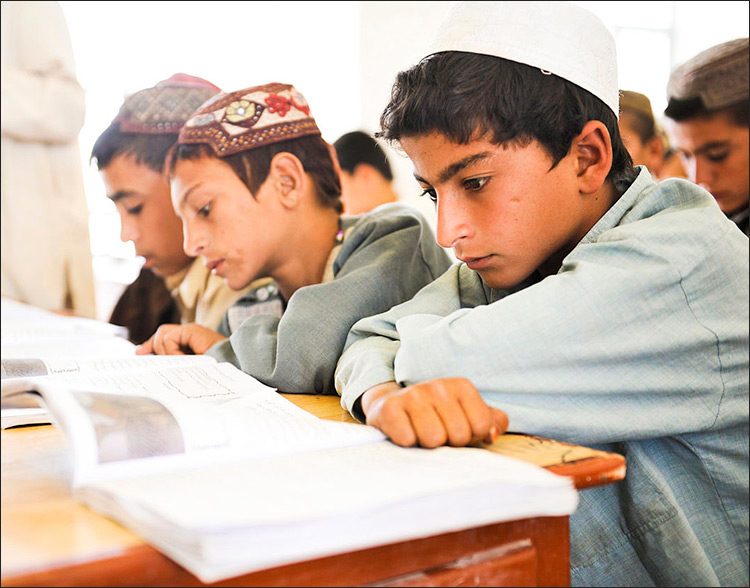 Pupils in the province of Helmand. Photo by www.defenselink.mil

A non-governmental organization (NGO) associated with the local education department in Afghanistan's southern Helmand Province has come to an agreement with the Taliban to re-open previously closed schools in the region. NGO representatives posted pictures of the agreement on their pages on Facebook, Pajhwok writes.

About two weeks ago, education officials contacted the Taliban and called upon them to agree to the accord. After that, the parties held a signing ceremony that was attended by Taliban representatives, officials and activists of the NGO. The agreement stipulates, among other things, the rules for the protection of the educational institutions.

The Taliban also agreed to joint monitoring in the province's education field, to return of some property that had previously been seized from the education department, to allow the implementation of "development programs" and not to block the supply of textbooks and other necessary materials produced by the Ministry of Education of Afghanistan.

The head of the education department of Helmand, who was in Kabul at the time of the negotiations, meanwhile claimed that he did not know about these negotiations with the Taliban. A spokesman for the governor of the Omar Zwak Province also said that no one had turned to the regional administration to ratify the accord.

The Taliban have not yet commented on these reports.

Helmand is one of the most disturbed regions in Afghanistan in terms of security. The Taliban have been controlling a number of districts for several years already.

Besides, Helmand is among the leading producers of opium in the country. Poppy cultivation increased by almost 80% over the past year.

There are 400 schools in Helmand province, about 100 of which are currently closed.