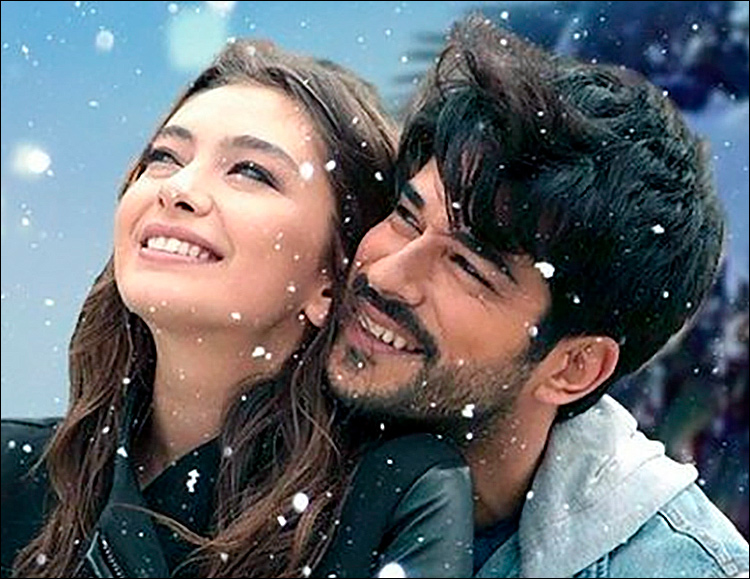 Shot from Endless Love TV Series

Uzbek officials criticized the Islamic website www.azon.uz after the publication of a note in which it insulted the artists dubbing a TV series and calling their work "haram" (sinful, forbidden, dirty).

Ozodlik Radio reports that Bobomurod Rustamov, a representative of the Uzbek government's Committee for Religious Affairs, said that the author of the note "violated the boundaries of what is permitted". He added that the issue is now being investigated.

The head of the licensing department of the Uzbek Agency for Press and Information (UzAPI), Jamshid Nabiyev, said that the publication contains extremist appeals and strict measures will be taken against the website.

The controversial text was published on February 14. Its author Ziyavuddin Rahim not only labelled the dubbing "haram" but also called the artists who dubbed the series "the most ardent traitors of the nation, troublemakers, hypocrites and dissemblers." According to him, they "feed their children at the expense of funds earned through malicious ways." Rahim called for "fighting against them," warning that "otherwise, the end of the world will begin." Turkish TV shows were mentioned in the note using a frame from the Endless Love (Kara Sevda) series as an illustration, which a private ZO'RTV channel broadcasts.

Both the founder and the editor-in-chief of the Azon website spoke in defense of Rahim in an interview with Ozodlik Radio. They said that Endless Love runs contrary to the norms of Islam and the national mentality of the Uzbeks. They also suggested that probably "no one likes this series."

Endless Love became the first Turkish series awarded the Emmy Award for "Best Telenovela". The series aired in 60 countries around the world in 2015-2017 and its authors were awarded on November 21, 2017 in New York.

According to Ozodlik Radio, the Tashkent branch of the Clerical Board of Muslims of Uzbekistan had previously harshly criticized the series Endless Love on its Telegram channel.