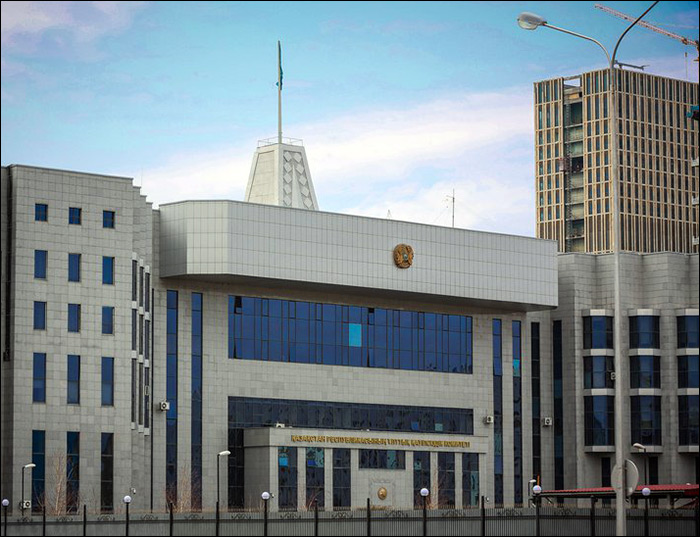 The building of the National Security Committee of Kazakhstan. Photo from the site www.today.kz

According to a draft law introduced to Kazakhstan's Parliament for discussion by March 05, the powers of the State Security Committee in Kazakhstan (KNB) would be expanded when new functions in the field of information and network security.

The bill proposes to amend a presidential decree that regulates the competences of the KNB. In particular, the new document would give the head of the KNB control over a new center on informational security that is to confirm citizens' electronic signatures in e-government services and the protection of email messages.

The project also amends the KNB's duties to control the access to state secrets using "technical intelligence." Besides, the document suggests that Kazakh security officers create a "single gateway (network unit responsible for access) to an email of e-government."

In January 2017, Kazakhstan amended the Law on Communications. In particular, KNB officers were given new powers to suspend the operation of networks, communications, access to Internet resources, as well as information posted there without a court decision. The KNB, in turn, explained that this would not lead to mass closures of websites.

In December 2017, the government approved the program "Digital Kazakhstan" which focuses on digitalization of the basic spheres of citizens' life, the transition to a digital economy and the development of innovations. The program also enables citizens to get access to more than 400 services over the Internet, including, among others, birth certification, property registration, education, health care, employment, obtaining a driving license and national and international travel documentation. To identify the users of these services, electronic digital signatures (EDS) are used. Residents can get their EDS through their identity cards and sim card.