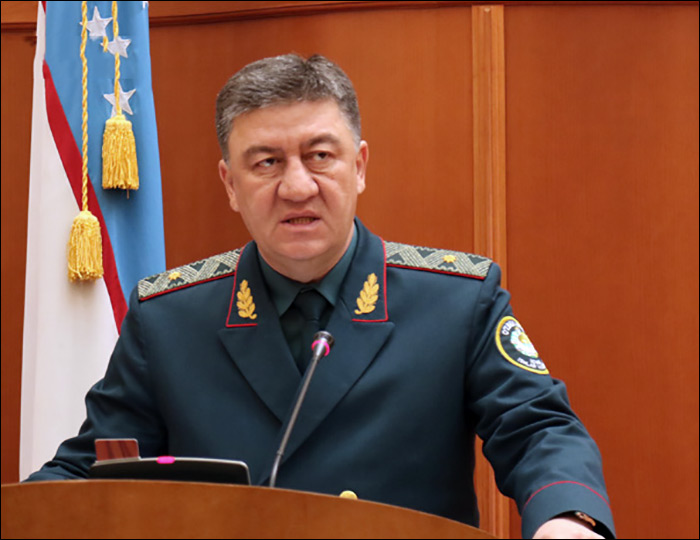 Pulat Bobojonov. Photo by www.telegraf.uz website

In Uzbekistan, 18 thousand people who have left organizations deemed as religiously extremist have been removed from the state's register in 2017, Minister of Internal Affairs Pulat Babajanov told Interfax.

He noted that a special commission handles the decision on each citizen. "Documents for each person involved in extremist religious movements are studied taking into account the opinions of representatives of the clergy, self-governing bodies of citizens, relatives and neighbors," the minister said.

In June 2017, Uzbek President Shavkat Mirziyoyev asked the government to review the "blacklists" of Muslims and remove those who no longer represent a danger to the state. For example, in August, journalist Khairulla Khamidov, who had previously been accused of illegally setting up public and religious organizations, was removed from this list.

Special committees revised these lists in Uzbekistan, consisting of one member each from the Ministry of Internal Affairs, the National Security Service, the Prosecutor General's Office, the khokimiyats (administrations), mahallas (neighborhoods, communities), mosques and other bodies. The officials visited the homes of "blacklisted" people every day, asked them about their lives, clarified their plans and promised to provide the assistance they needed.

The blacklists were divided into three categories: those who left extremist organizations are included in the first, the second category lists names of those who hesitate while the third category is reserved for the radicals. The special committee threatened the latter with the deprivation of Uzbek citizenship and imprisonment if they will not abandon their extremist views.

In early 2018, the President approved the state's working program until 2022 which provides some changes in the criminal and administrative laws. In particular, it outlines measures for the social rehabilitation of citizens who are under the influence of extremist ideas, as well as the system of their re-socialization into society. Also, the program provides religious education for young people.